Award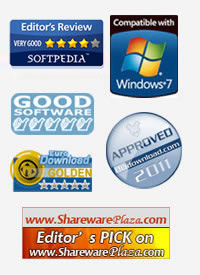 Testimonials
"Simple, easy to use application, is well laid out and works quite efficiently and quickly. This is a 5 star candidate."
- Sandra Seidel
"It is a very impressive piece of software."
- Jillian Exton
Privacy Policy
Software
Our software does not collect any personal information. It does not send private user information when connecting to the Internet for updates on user demand.
E-mail addresses
PearlMountain Technology collects e-mail addresses from users who buy our software. These e-mails are used to send license keys and changes in registration. Registered users can change or remove their e-mail addresses by contacting us.
If you sign up for out newsletter, your email address will be kept confidential, and it will only be used to send you our newsletter.
Personal Information
During purchase process, we collect user information. This information is collected by our registration provider — Regnow, trusted e-commerce company, known for their long-term reputation for professionalism and security. They have their own privacy policy. No personal information will ever be shared with another company.
We (PearlMountain Technology) do not know users' credit card numbers and other sensitive payment information — this data is only available to the secure service of Regnow during the purchase process and they deal with it safely.